How to Hair Style |Frizzies | Shiny | Extensions | Blow Dry | Hair Dye | Bangs | Curly | Short | Face Shape | Maintain
How To Hair Style Guides
A great looking hairstyle doesn't have to be hard to create. Sometimes all it takes is simple styling tips to get your style in to shape. Could be styling products, appliances used or accessories- Our Hair Guides at HRHairstyles.com offers the latest tips, styling advice and overall hair care information so that you don't have to worry about your hair.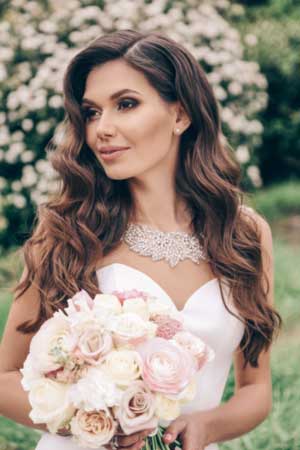 Blow Drying - How to get the perfect blow out. And you though drying your hair just meant turning on the hair dryer and pointing it at your wet hair. There are special techniques that can help you create and keep your hair style looking good all day long
Hair Color Guide- Thinking about coloring your own hair? Which hair dye colors should you consider? Should you color your own hair or go to the salon?
Hair Bangs Guide - The fastest way to spruce up your style is by adding bangs. Which bangs are best for your style?
Straight Hair Guide - The straight and smooth style is still very much in style. Check out these tips for getting the smoothest look ever.
Frizzy Hair Guide - Not the guide to get frizzy hair- of course- but the guide to get rid of and manage a head full of frizzy, uncooperative hair. What can you do?
Shiny Hair Guide - How do you get shiny hair? Find out the latest in this guide
Hair Extensions Guide - Thinking about getting hair extensions? Maybe adding a few feather extensions? Get the scoop on costs, where to find them and more
Curly Hair Guide - Those all over bouncy curls look amazing don't they? Well, how can you get them and are there any quick, fast ways to achieve curly locks?
Short Hair Guide - With the short haircut popping in and out of popularity, see these styling tricks for creating the fastest yet short style.
Face Shape Guide - Is face shape really that important? Find out what your shape is and what hairstyle work best.
Hair Maintenance Guide - Find out what everyone should be doing to maintain healthy, vibrant hair. Do you follow a good maintenance plan?